Investopedia defines an IPO, or Initial Public Offering, as the "process of offering shares of a private corporation to the public in a new stock issuance," allowing a company to raise capital from public investors. "The transition from a private to a public company can be an important time for private investors to fully realize gains from their investment as it typically includes a share premium for current private investors. Meanwhile, it also allows public investors to participate in the offering."
Most people are under the misconception that IPOs and public listings on the stock exchange are only for large limited liability, multi-national conglomerates. Truth is, they're not. Companies with an asset value of just IDR 5-billion can also apply to make public offerings.
Back in 2018, Gapura Bali were reporting the "Indonesian Stock Exchange (PT Bursa Efek Indonesia, BEI) began inviting local companies in Bali to conduct public offerings because of what it saw as huge potential to obtain long-term sources of funding."
What are the benefits of an IPO?
Based on my experience as a practitioner and as someone often referred to in a number of corporate sources, an IPO provides access to markets for additional capital with a relatively low cost. There are other benefits too; an IPO can also accelerate a company's growth, have tax incentives and increase the company's value as well as improving a company's reputation.
At Seven Stones Indonesia, we consider our clients as partners and we believe it's our mission to help our partners grow and be successful. This is the motivation behind our most recent initiative to encourage PMA companies established in Indonesia to have a long-term target to go public.
A successful IPO journey, of course, is a process, which begins with us walking you through the Pre-IPO Phase. This encourages you to ask some serious questions of your business and in so doing, adds a great deal of value to your company. For example:
Transparency of information to the public – can your clients trust you?
Dilution of control and reduced autonomy – are you doing what's best for long-term growth?
Pressure for (short term) performance – are you reaching your targets?
Ongoing expenses to comply with listed company obligations – are your systems in place?
Financial readiness – have you built a sustainable business position?
Growth story – have you established a robust and strong business plan?
Governance and accounting – have you established a sustainable governance and financial reporting infrastructure?
Structure – have you achieved an optimum shareholding and corporate structure?
Tax – have you obtained the most efficient tax planning and identified historical tax health?
If you can answer these questions and address any outstanding issues, we will support you in conducting the all-important IPO Execution, which dives deeper into your company's structure, financials and positioning. For example:
Legal – have you run the business in compliance and adhered to applicable laws and regulations?
Supporting professionals
Due diligence
Internal approval and documentation
Financial position
Listing structure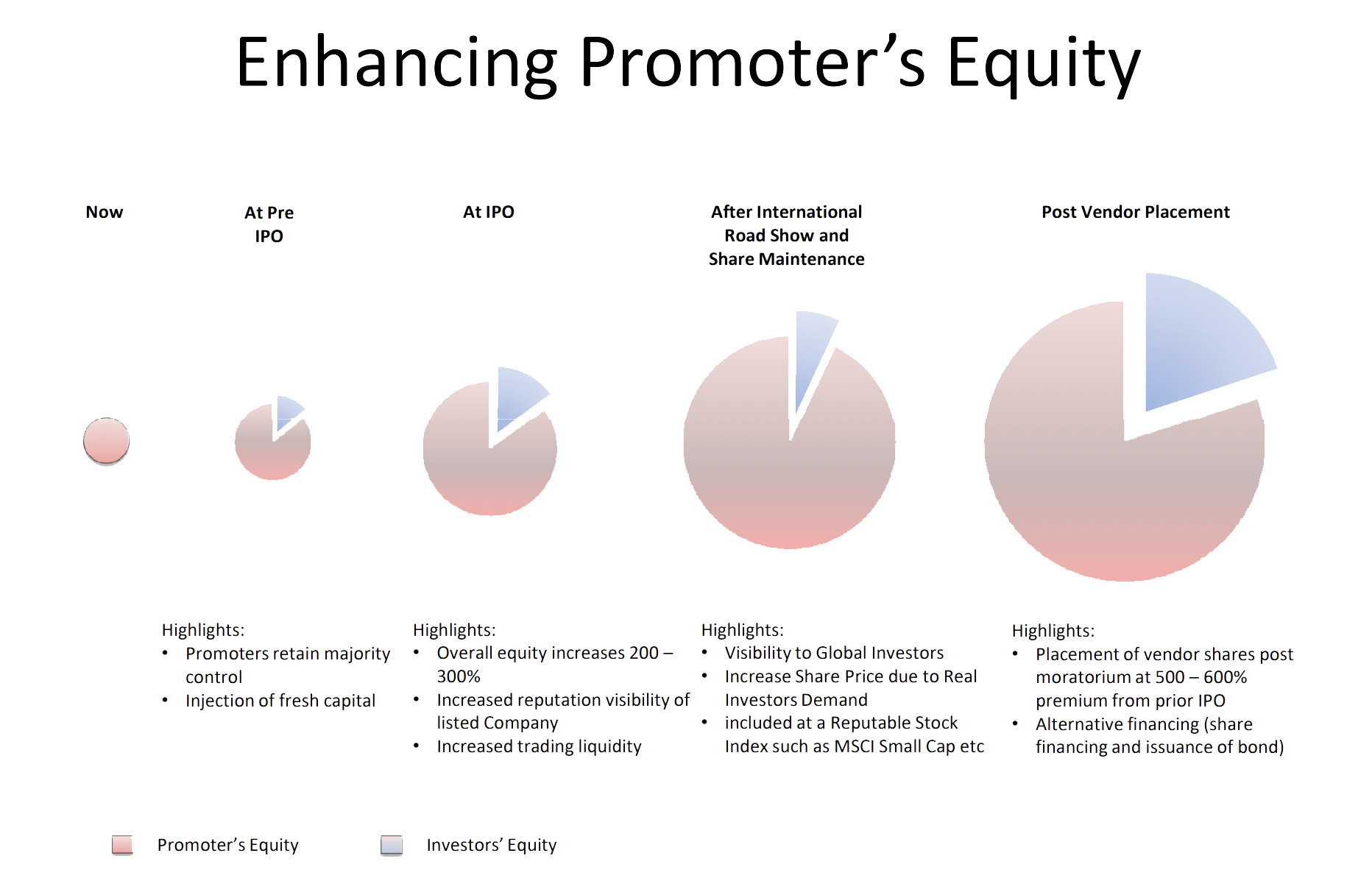 But we don't stop there. Remember, our mission is to be your partner in growth and that means we're also there for your Post-IPO Phase, to help you keep your company on track with matters such as:
Taxes and legal obligations
Roadshows and book-building
Strategy – how do you continuously develop your core functions and maximize your existing strengths?
Expansion – have you established an optimum financing road-map to support your expansion and investment plans?
Defence – have you established strong governance to optimize your resources and technology, protect your reputation and manage stakeholders' interest?
Our IPO Portfolio team is supported by two prominent practitioners in the Capital Markets in the region; Ridwan Jasin Zachrie and Umar Abdullah.
Ridwan is one of Indonesia's top executives who has a long career in the financial world, holding important positions in various corporations including Managing Director at the Recapital Group; Independent Commissioner in several Financial Services companies; and Audit & Risk Committee at Bank BTPN Tbk, Berau Coal Energy Tbk and Aetra Air Jakarta.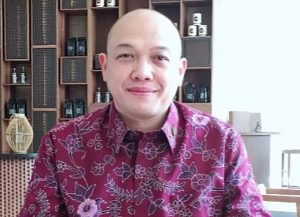 In his formative years, Ridwan was the "best and fastest graduate" at the Faculty of Law, Trisakti University in 1991 and received a British Chevening Award scholarship, completing his Masters in Economics at the London School of Economics & Political Science (LSE), University of London in 1996. He holds several professional accreditations including a Certified Business Valuer (CBV) issued by the Australian Academy of Finance and Management; Broker-Dealer Representative (WPPE); The Directorship Certification for Directors and Commissioners issued by the Indonesian Institute of Commissioners and Directors.
He has also won a number of awards including the Best CFO Awards 2019 (Institute of Certified Management Accountant Australia-Indonesia); Asia Pacific Young Business Leader awarded by Asia 21 Network – New York, USA (Tokyo 2008); UK Alumni Business Awards 2008 awarded by the British Council; and Human Capital Magazine's "most inspiring human resource practitioner" in 2010.
Ridwan started his career at Citibank NA, PT Bank Mandiri (Persero) Tbk and Hongkong and Shanghai Banking Corporation (HSBC.) Ridwan's last position was as CFO at PT Citra Putra Mandiri, OSO Group Holding and he is currently the CFO of Seven Stones Indonesia.
Umar Abdullah is one of the leading practitioners in Indonesian Capital Markets with a long and distinguished career in the financial world. He has held important positions in various corporations as Independent Commissioner, Senior Advisor as well as being on the Board of Directors in public companies. He also sat as a "leading capital market practitioner" in Indonesia's leading Financial Security companies including Danareksa Sekuritas, Mandiri Sekuritas, and CIMB Niaga Sekuritas.
Umar graduated as a Master of Finance, Faculty of Economics from the University of Indonesia and has Bachelor's Degree in Mathematics, from the University of Indonesia's Faculty of Math and Science. Umar was the recipient of the Sampoerna Foundation's Postgraduate Programme in the Faculty of Economics at the University of Indonesia's PPA Bachelor Programme, FMIPA UI. He also holds several professional accreditations including among others as a CSA – Certified Securities Analyst; WPPE – Indonesian Brokerage License; and a WMI – Indonesian Investment License.
Together, Ridwan and Umar are a formidable and extremely well-qualified team dedicated to successfully guiding you on your IPO journey. If you'd like more information or want to discuss how you can go public, please contact Ridwan via ridwan@sevenstonesindonesia.com