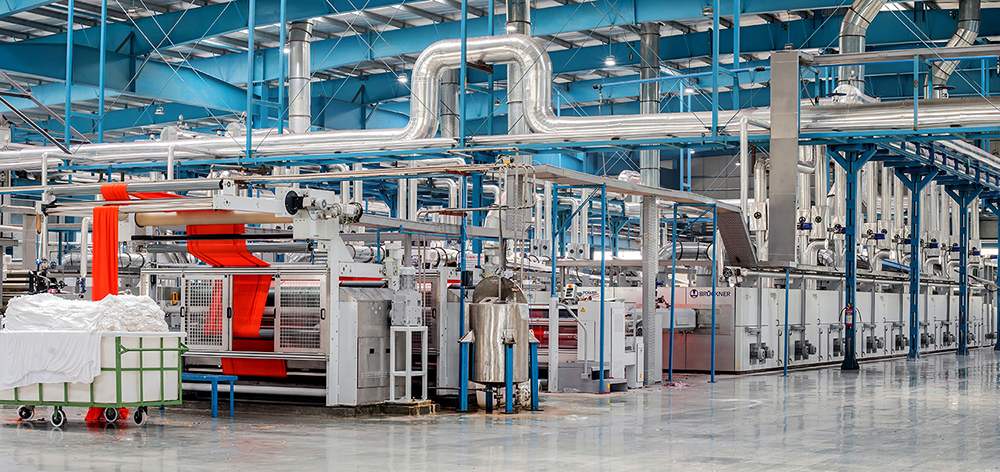 ASEAN Briefing recently released an interesting article looking at how Indonesia and Mexico are becoming more and more important to US manufacturing businesses looking for alternative destinations to diversify their supply chains.
Although the article covers the prospects of both countries, here we're just going to focus on Indonesia and its potential for offshoring, beginning with manufacturing capacity, which has been growing rapidly in recent years to cater to a large domestic market and a fast-growing ASEAN market.
According to Global Upside and the most recent data available by the United Nations Statistics Division, Indonesia ranks #10 in the Top 10 Manufacturing countries in the world, accounting for 1.6% of the world's manufacturing output. This absorbs around 20% of the country's workforce (approx. 25-million people) making it larger than Russia and Mexico. Global Upside suggest Indonesia's  "momentum and growth could see them climb this list in the next few years."
What's driving this?
Back in 2018, Indonesia released a roadmap for the fourth Industrial Revolution (Industry 4.0), which specifically looked at strengthening the digital economy and hardware automation, but also focuses on core manufacturing industries including textiles and garments, food and beverage, electronics, automotive, and chemicals.
There are now incentives in place aimed at attracting more Foreign Direct Investment (FDI) including the release of something called the Positive Investment List, which identifies 245-Priortity Sector business lines open for foreign investment; 46- fields that have specific requirements or limitations; and 51-business lines open to large enterprises but still subject to partnerships with cooperatives and MSMEs (Micro, Small and Medium Enterprises.)
Global Upside say businesses in priority sectors can be rewarded through a number of fiscal incentives including a reduction in the Corporate Income Tax (CIT) rate by 50-percent for investments of IDR 100-billion and IDR 500 billion for a period of five years and 100-percent CIT reduction for investments over IDR 500-billion for a period between five and twenty years.
Non-fiscal incentives include a supporting infrastructure, streamlined business licensing procedures, which are now all online through the Online Single Submission (OSS) system and a guaranteed energy supply or raw materials.
Special Economic Zones
On top of this, Indonesia has Special Economic Zones (SEZs) of which there are nineteen spread across the country, all created to attract FDI, boost industrial activity and create more jobs. ASEAN Briefing claim that "if combined [they] would account for one of the world's largest exclusive economic zones (spread over 6 million-square kilometres.)"
They go on to explain that SEZs are prioritising manufacturing, transportation, maritime, banking and tourism and both business entities and business persons involved are eligible for CIT holidays.
So, for example if you invest IDR 100-billion, additional incentives include:
A 30-percent reduction in net income on the total investment on fixed assets reduced over six years at five percent per year;
Accelerated depreciation allowances of up to 100-percent of tangible and intangible assets;
A Withholding Tax Rate (WHT) of 10-percent, or the treaty rate (whichever is lower) on dividend payments made to non-resident recipients; and
Tax-loss carried forward for up to 10-years.
And on top of that, import and excise duties are exempt on capital goods used for construction in the SEZs, the entry of raw materials, and for the entry of goods to be sold in shops and shopping centres located in the SEZs.
Corporate Income Tax
The ASEAN Briefing article goes on to explain that Indonesia's corporate income tax (CIT) rate is 22-percent. This was expected to fall to 20-percent this year, but it was kept at 22-percent. As of April 1, 2022, Indonesia's standard VAT rate 11-percent and is expected to rise to 12-percent by January 1, 2025.
How easy is it open a business in Indonesia?
The short answer is, "much easier!" Indonesia launched a risk-based business licensing system under the Omnibus Law with the intention of cutting through red-tape and making the whole process easier. What this means is that your activities are now based on an assessment of 'business risk' and that's determined by the scale of hazards your business can potentially create. The process involves:
Identifying relevant business activities;
Evaluating hazard levels;
Gauging the potential occurrence of hazards;
Determining the risk level and business scale rating; and
Deciding the type of business license.
Once this is done your company's business is classified as a:
Low-risk business;
Medium-low risk business;
Medium-high risk business; and
High-risk business.
This risk-analysis covers the following sectors:
Maritime affairs and fisheries;
Agriculture;
Environment and forestry;
Energy and mineral resources;
Nuclear energy;
Industry;
Trading;
Public works and housing;
Transport;
Health, medicine, and food;
Education and culture;
Tourism;
Religious affairs;
Post, telecommunications, broadcasting, and electronic system, and transactions;
Defence; and
Employment
If you're classified as a low-risk business you only need a business registration number to begin operations. Medium-low risk businesses need a business registration number plus a Certificate of Standards before they can beginning operations. Medium-high risk businesses also need a business registration number plus a Certificate of Standards, but the certificate needs to be verified by either the central or regional government. High-risk businesses also need a business registration number and a business license to operate. The business license is only issued once you've successfully satisfied certain conditions set out by either the central or the regional government of where you're established.
The Infrastructure President
President Jokowi has identified himself as Indonesia's "Infrastructure President" and he's lived up to that moniker. According to ASEAN Briefing, when he successfully won his second term, Jokowi announced infrastructure projects worth USD 400-billion! That included 25-new airports, over 2,000-kilometres of new highways, more than 3,000-kilometres of new rail lines, and an upgrade in utilities, irrigation, and transportation. All of this has made Indonesia much more attractive and competitive in the region and around the world. Logistics costs however, account for approximately 26-percent of GDP, which is the highest in ASEAN, but the target is to reduce this to 17-percent in the next two years.
Critical to Indonesia's growth has been its Internet infrastructure, digital literacy agenda and the E-Conomy. The Palapa Ring Project (National Fibre Optic Backbone Development Project) was completed in late 2019 and in order to facilitate this more than 35,000-kilometres of undersea fibre-optic cables and over 21,000-kilometres of land cables were laid from Sabang (the most western city in Indonesia) to Merauke (the most eastern.)
Proof of the pudding, so to speak, is the fact that the latest Google-Temasek-Bain & Company e-Conomy SEA Report released in November 2021  are calling the 2020's Southeast Asia's Digital Decade. The report says "Looking at 2025, [Indonesia's] overall internet economy will likely reach USD 146-billion in value, growing at 20% CAGR. Indonesia continues to be one of the most vibrant digital financial services markets due to its relatively open regulatory framework, and is showing rapid growth across Fintechs and digital platforms … Deal activity rebounded strongly in the first half of 2021, making Indonesia the hottest investment destination in the region (surpassing Singapore), with record deal value compared to recent years."
The bottom line is that, yes, Indonesia is a smart option for companies looking to offshore their manufacturing capabilities and invest; stability and growth are here, the workforce is here, infrastructure is being developed at a rapid rate, the Ease of Doing Business is improving all the time, the domestic market is growing, tax incentives are in place and with such a strong emphasis being placed on all things digital, including an integrated single online submissions system for registration and licensing, it makes all the sense in the world to see what investment options Indonesia can offer you.
If you'd like more information on how to invest in Indonesia and/ or establish a company here, get in touch with us today on hello@sevenstonesindonesia.com
Sources: Google-Temasek-Bain & Company, ASEAN Briefing, Global Upside, United Nations Statistics Division