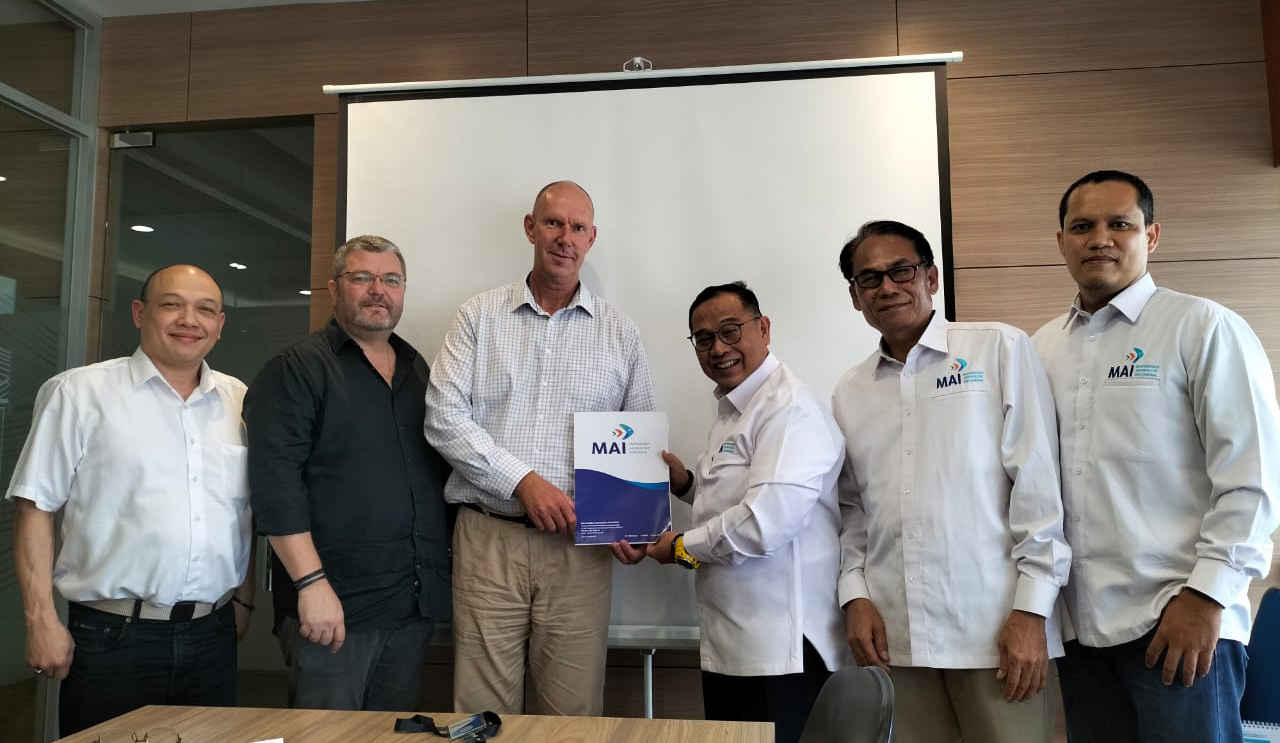 On Wednesday, 15 December 2021, the Board of Directors of PT Seven Stones Indonesia (SSI) conducted a courtesy call to Professor Rokhmin Dahuri, the Chairman of Masyarakat Akuakultur Indonesia (MAI) at their offices in the Ministry of Marine and Fisheries of Indonesia.
The meeting was also attended by the Board of Management of MAI, including, among others Prof. Rokhmin Dahuri (Chairman), Muhibbuddin Koto (Vice Chairman of Investment and Business Development), Denny D Indradjaja (Secretary General), Rully Setya Purnama (Vice Secretary General) and Sonni Kurniawan (Secretariat MAI).
Both parties agreed in principle to set up a partnership and cooperate in their efforts to build and develop Indonesia's aquaculture business.
In his statement, the Chairman of MAI, Prof. Rokhmin welcomed SSI and expressed his desire that SSI cooperates with MAI to support the development and progress of Indonesia's aquaculture industry through Norway's role of excellence in terms of innovation and technology as well as investment in the Indonesia's aquaculture sector.
MAI hopes that constructive synergy can be built both in terms of associations as well as "business to business." MAI Secretary General Denny Indradjaja, who has extensive experience in this industry and is very familiar with Norway's speciality in the aquaculture industry, hopes that a framework for concreate cooperation between SSI and MAI can be drawn up soon.
Per Fredrik Ecker, Managing Director of SSI expressed the enthusiasm of investors and aquaculture market players from Nordic countries and Europe to enter the Indonesian market and hoped for MAI's support for the success of this goal.
Meanwhile, Terje H. Nielsen, Co-Founder of SSI voiced optimism about the rapid progress of the economic and business sectors in Indonesia and believes that this is the right time for aquaculture industry players from Nordic Countries entering Indonesia.
Ridwan Zachrie, CFO of SSI, added that various investment schemes in the aquaculture sector can be applied in Indonesia and SSI can bridge the interests of the Nordic and Indonesian parties.
Masyarakat Akuakultur Indonesia (MAI) was created in 2001 and its membership consists of a professional aquaculture organization, which currently has more than 1,400 members spread all over Indonesia. MAI has appeal for aquaculture people as a platform for communication and unity from various aquaculture professions, such as academics, researchers, practitioners, bureaucrats and aquaculture lovers and provides a platform for its members to share knowledge and information with those who have the same interests and concerns as MAI.
PT Seven Stones Indonesia is a partner of Norway Connect, supporting Norwegian business in Indonesia and Southeast Asia through its representatives and facilitates the provision of financing and investment through its networks including in the aquaculture and fisheries industry.
For further information regarding Masyarakat Akuakultur Indonesia (MAI), you can contact
Denny D Indradjaja (Secretary General of MAI) through ddindradjaja@gmail.com
For further information regarding PT Seven Stones Indonesia, you can contact
Ridwan Zachrie (CFO of PT Seven Stones Indonesia) through ridwan@sevenstonesindonesia.com