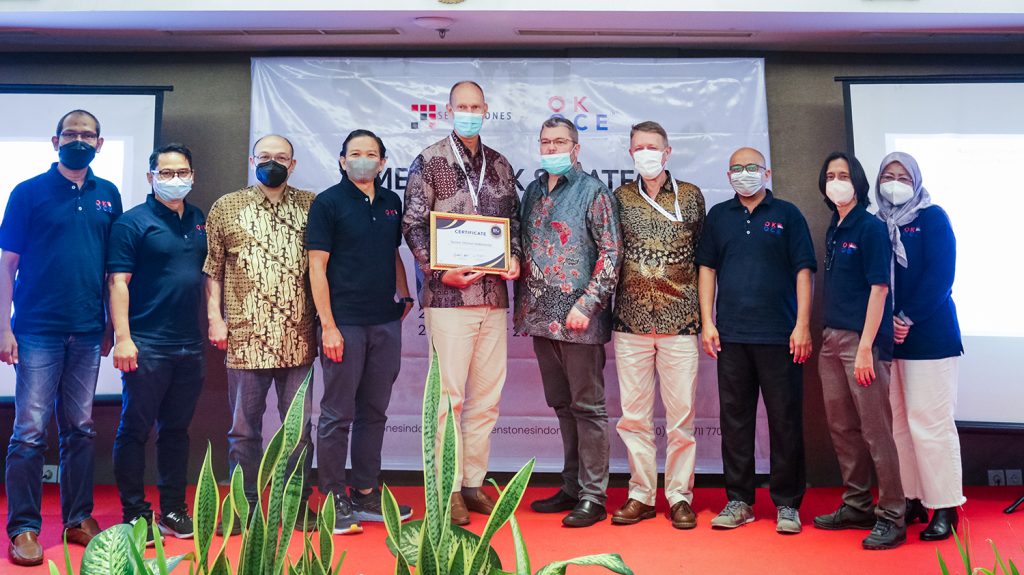 We were delighted to be part of an event with OK OCE last weekend at the Sense Hotel in Seminyak.
OK OCE is a social movement created by Sandiago Uno and Indra Uno, which assists micro, small and medium sized businesses (MSMEs), and the entrepreneurs that drive them, with insights, the support of community networks and mentorship. It's like the Indonesian Gotong Royong culture on steroids.
Since its inception in 2016, OK OCE has created almost 300,000 jobs in DKI Jakarta and a little over 500,000 nationwide and is active in almost 200 communities across the country.
These are exciting times for those who believe in Indonesia's future. At Seven Stones Indonesia, we do and we believe in the power of a positive and creative mindset. We believe in helping our clients, partners, and communities create a better world by adapting to change and focussing on what matters most to them.
We try to help businesses grow; we encourage investment and are forging relationships with like-minded organisations, such as OK OCE to create more opportunities for more people.
And we encourage you to do the same.
Here's a link to the full article published in Indonesia Expat.
If you'd like to learn more about how you can become involved with the OK OCE initiative get in touch with us at Seven Stones Indonesia through hello@sevenstonesindonesia.com or visit the OK OCE website at www.okoce.net