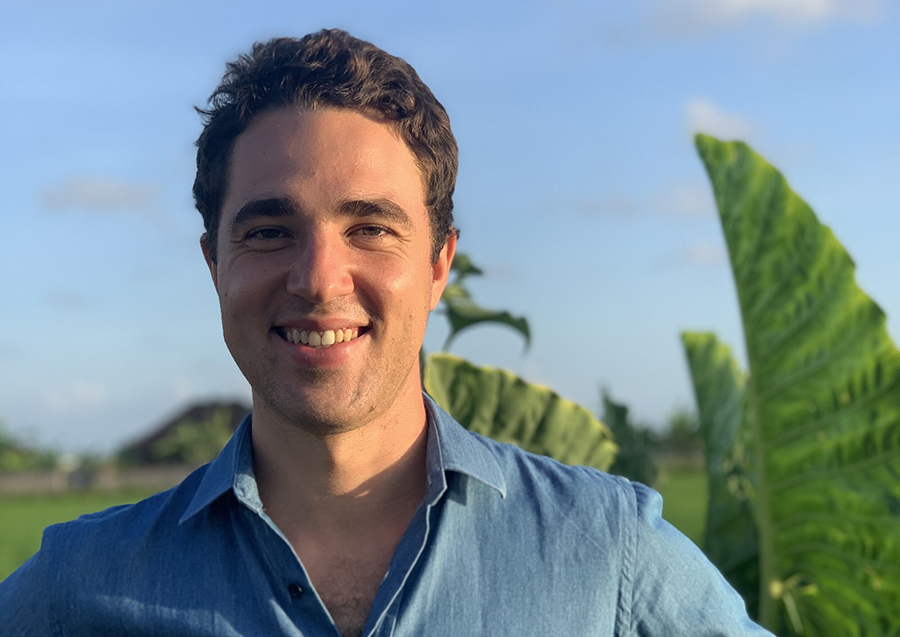 You can hear the podcast with Gary by clicking on the link above.
Gary Bencheghib is one of three siblings who founded Make a Change World. They have been at the forefront of the environmental battle for 10-years and focus on getting plastic pollution on front-page-news and getting the world to know about the urgency to act now.
Growing up on the island of Bali in Indonesia, they saw first-hand the direct impact plastic pollution was having on their home island. In 2009, they started "Make A Change Bali" a youth-led environmental organization on a mission to clean up coastlines at ages 12 (Sam), 14 (Gary), and 16 (Kelly).
For the past 10-years, they have grown their operations to become a full-time media outlet and environmental organization. Their Make A Change videos have garnered over 600-million views across social media and their projects have included running across the US with up-cycled plastic shoes to traveling down the world's most polluted river on plastic-bottle-kayaks, which inspired Indonesia's biggest mass clean up.
In all of their travels, they have seen the detrimental effects plastic is having on communities and the environment. In 2020, they launched Sungai Watch, a river clean-up program to stop plastic in rivers before it enters the ocean. They have a team working on developing affordable and replicable solutions and deploying them in waterways, where trash can still be intercepted.
They believe that the best solutions need to be as affordable and as localized as possible for them to be massively scalable.
At the rate that we are destroying our planet, they believe that no idea is crazy enough to protect it.
You can follow Gary and his team on YouTube, Instagram, Facebook, and TikTok!
Website: https://makeachange.world/
Seven Stones Indonesia is headquartered in Bali. We specialize in legal, marketing and fund management services and cover a wide range of investment opportunities from off-plan developments to infrastructure projects.
We also provide residential and commercial property sales and rentals both in Bali and neighbouring islands.
We are a customer-centric company that believes in authentic engagement to deliver lifetime value to and for all stakeholders with the aim of boosting business, brand growth and prosperity for clients and partners alike.
Find out how we can help you and your business. Send an email to: hello@sevenstonesindonesia.com