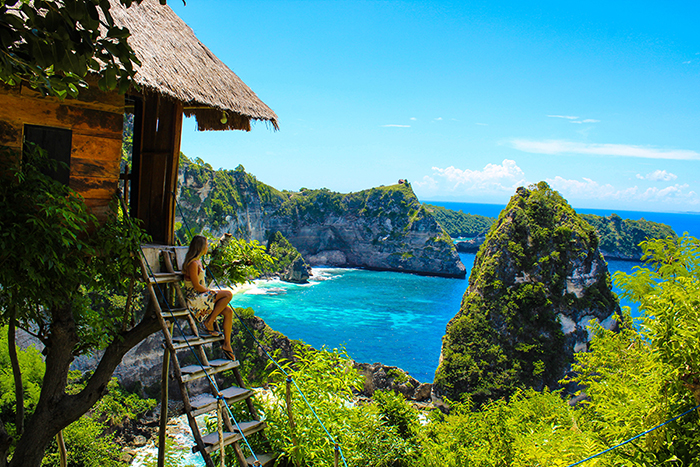 It's not easy to find news that it isn't all doom and gloom these days. If it isn't about fear or death rates, it's about lockdowns and second waves.
So when some good news finally finds its way through the darkness of negativity it's worth having a look at. Especially if it addresses the ongoing attempts by Jokowi's administration to attract more Foreign Direct Investment (FDI) into Indonesia.
The Ease of Doing Business in Indonesia is something the administration has been working towards for a number of years. The much-anticipated Omnibus Law for example, is expected to address this. So too is the revision of the Negative Investment List (NIL) to the Positive Investment List (PIL) and a slew of financial reforms and stimulus packages all geared to boosting domestic and foreign investment.
Now, the degree of urgency to attract investment has changed gear. We can blame that on Covid-19's economic Armageddon. And we want to share initiatives like this with you because our aim is to help boost your business, your brand growth and prosperity. We want to help you expand your market capabilities and develop appropriate strategies.
Here's what's happened. Towards the end of last week, local and regional news wires like The Straits Times and outlets like Indonesia Expat and Invest Islands ran stories on the Indonesian government's plans to make it easier for foreigners to own land.
According to the reporting, Sofyan Djali, the Agrarian and Spatial Planning Minister said "we will have (the new property rules) ratified into law by end-August."
Indonesia Expat are also reporting the laws will allow foreigners to have the same rights as local Indonesian buyers. And that includes applying for home loans and mortgages.
It is not yet clear what "having the same rights" means. Current regulations only allow foreigners who are resident in Indonesia to own property under a Hak Pakai title. This can easily be converted back to Hak Milik should an Indonesian national purchase.
However, we don't believe new regulations will allow foreigners to own Hak Milik (as an Indonesian would). We believe this would undermine the Indonesian Constitution and Agrarian Law.  But what we do think will happen is foreigners will now be allowed to purchase using an HGB title.  And possibly even take out a mortgage to do so.
Terje Nilsen, CEO of Seven Stones Indonesia says "the potential of a foreigner being allowed to hold an HGB title inline with Indonesian citizens is a game changer. If it also allows for foreigners to mortgage in Indonesia it will open up a much larger market than in the past when it was all cash driven. This will encourage foreigners to chose Indonesia as a first or second home option. Especially now when more and more people work from home. And they can call Bali, and other places in Indonesia home."
SEVEN STONES INDONESIA is headquartered in Bali and specializes in residential and commercial property sales and rentals both in Bali and neighbouring islands. The company offers legal, marketing and fund management services and covers a wide range of investment opportunities from off-plan developments to infrastructure projects.
We are a customer-centric company that believes in authentic engagement to deliver lifetime value to and for all stakeholders with the aim of boosting business, brand growth and prosperity for clients and partners alike.
Find out how we can help you and send an email to: hello@sevenstonesindonesia.com
Sources: Indonesia Expat, The Straits Times, EdgeProp
Useful links:
What the rules are all about: owning property in Indonesia
So, what's this Omnibus Bill all about?
Indonesia is open for business – work permits for foreigners relaxed
#sevenstones #sevenstonesindonesia #balirealestate #baliproperty #homeownership #hakpakai #hakmilik #HGB #owningpropertybali #buyavillabali #agrarianlaw #foreignownership