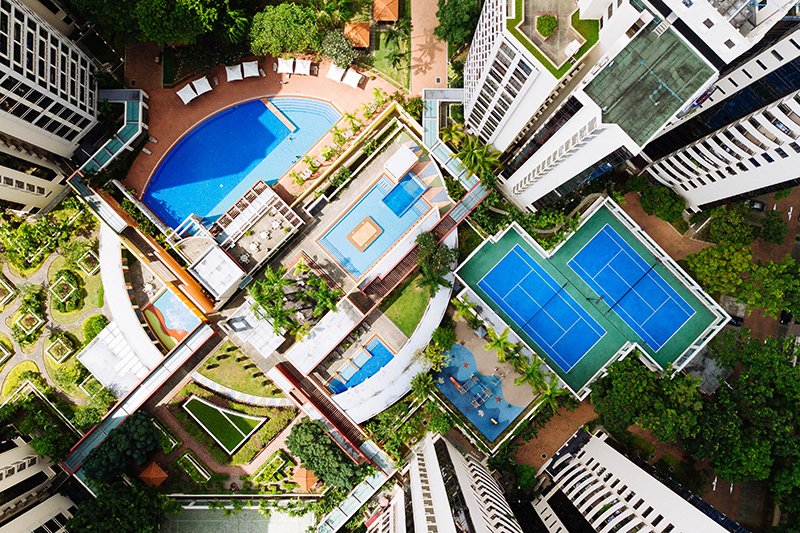 Indonesia's property market is expected to enjoy a good year in 2020, primarily because "the government loosened the loan-to-value ratio on residential properties by 5% and issued an exemption on luxury tax increment for residential properties valued under IDR 30 billion – around USD 2.2 million – at the end of 2019," says the Jakarta Globe.
Political and economic stability
Marine Novita, Country Manager for Rumah.com believes Indonesia is "entering a more stable political and economic climate and the property market will no longer take a 'wait and see' approach. Both prices and supplies are expected to increase in 2020," she predicts.
According to Jakarta Globe, the Rumah.com Indonesia Property Market Index (RIPMI) suggests there has been steady growth in the demand for both landed houses and apartments with prices growing only slightly over the past two years.
The report would suggest Jakarta recorded a 1% decrease in the price index in Q4/ 2019 (quarter on quarter) and 2% (year-on-year).
New markets on the rise
A number of factors impact the price index, beyond market saturation. Something that may be contributing, claims Novita, could well be developers targeting new market segments.
For example, "around 5-10 years ago, apartments were sold as a lifestyle commodity. Now, apartments are being sold to various groups, not only the upper-middle class, but also the lower-middle class," Novita said.
Surge of supply
And it's these non-lifestyle commodity groups who are pouring into the country's urban areas in search of work and opportunities. It's interesting to note that areas where apartments have been fetching high median prices have also been those places where the greatest price adjustments have been taking place, which some analysts say is because of the "surge of supply in those areas."
But those doing the surging aren't necessarily the ones the developers originally had their eyes on.
Improved infrastructure and interest in the suburbs
Parallel to this trend is an increased interest in suburban areas, which correlates to a significant improvement in intra-city infrastructure across Indonesia.
The Jakarta Globe report say Novita believes the main attraction for apartments as a lifestyle commodity for the middle-upper class segments has traditionally been because of strategic locations and this has always been in or close to city centres.
However, as infrastructure development gains speed and toll roads, light rail systems and public transport are introduced and improved, consumers are starting to consider buying homes rather than apartments further away from the often polluted and overcrowded centres of town.
"This has caused apartment sellers to reformulate their selling points and main attractions [and] …to compete with suburban landed houses, apartment prices have to be adjusted," Novita said.
And this means this could be a great time to consider investing in apartments I places like Jakarta, Bandung and Banten before the market balances out and prices begin to rise.
Source: Jakarta Globe
#sevenstonesindonesia #property #IndonesiaApartments #realestate #IndonesiaInvestment #PropertyInvestment #indonesiaproperty