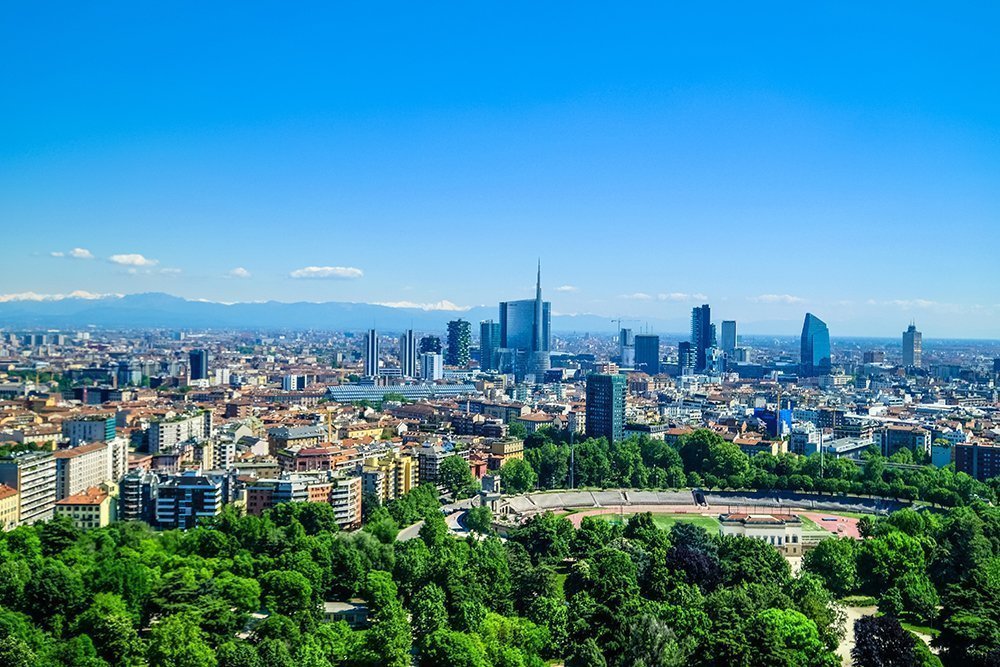 Jakarta is sinking.
About a year ago the BBC ran a story entitled "Jakarta, the fastest sinking city in the world." It wasn't pretty reading.
For those that have ever lived there, full moon rainy season floods are common and getting worse every year and the thirteen rivers flowing through the city to the Java Sea certainly don't help.
Research shows West Jakarta was sinking by as much as 15-centimetres a year, claim the BBC, East Jakarta by 10-centimetres a year, Central Jakarta by 2-centimetres a year and South Jakarta by just 1-centimetre a year. Predictions made by Heri Andreas from the Bandung Institute of Technology however, estimated that 95-percent of North Jakarta would be completely underwater by 2050.
Oh dear. Time to move.
The notion to relocate Indonesia's capital is not new. A variety of sources claim the idea was first discussed by President Soekarno in the 1950's and interestingly, the island chosen to host the nation's new centre was Kalimantan.
In April this year, Bambang Brodjonegoro, Head of the National Development Planning Agency (Bappenas) made the announcement Indonesia's centre of government would move and Jakarta as we know it would remain as the country's business and economic centre. Well, what was still afloat.
In the centre of Indonesia
It wasn't until the end of August that President Jokowi announced the new location would be in a place called Bukit Soeharto in East Kalimantan, specifically in North Penajam Paser and Kutai Kartanegara Regencies "to ensure, among other things, that economic development, which is currently centered in Java, is evenly spread across the archipelago."
There are some interesting opinions out there around why this specific location was chosen, but the official line is because the area is relatively free from earthquakes, volcanoes and flooding. You think!
Lessons learned.
If we're going to build a new centre of government in the 21st Century, let's do it right. It doesn't really matter so much where it is, but it does matter a lot how it's done. And one way to address that is to somehow invite and attract the most creative, innovative and 'green' minds in the country to be part of the process.
IDR 5 billion design contest
So, the Public Works and Housing Ministry opened a design contest to outline the best concept for a 'smart, forest city' with total prize money to the tune of IDR 5 billion for five winners.
The Public Works and Housing Minister, Basuki Hadimuljono said "I call every Indonesian designer to participate in this contest that will run until December this year," quote The Jakarta Post.
Designs have to incorporate three main themes said Basuki. First, they must reflect the nation's identity through, for example, landmarks. They should also reflect the city's social, economic and environmental sustainability, so there needs to be plenty of trees and public spaces for residents. And they should also help its residents live happily. "Moreover, the new capital city should be a smart, modern and international-certified city," Basuki said.
An exceptional opportunity
The underlying theory is to build a 'Forest City' prioritizing the environment in the city's development.
The Jakarta Post are reporting "the government expects the plan to cost IDR 466 trillion, more than half of which will be sourced from public-private partnership schemes, with construction to begin late next year."
We think this is an exceptional opportunity to build a city of the future; a well-planned city fueled by alternative energy; a clean and green city with efficient waste and water management systems; a technological powerhouse driving Southeast Asia's digital boom; a city that will showcase Indonesia's cultural diversity and extraordinary artistic talents; a city of education and learning; a city that ensures its residents are safe and importantly, happy!
If you, or anyone you know, can do this, go to sayembaraikn.pu.go.id and enter the competition. Your country needs you!
Sources: The Jakarta Post, BBC, Today Online, Tempo, ForeignPolicy.com