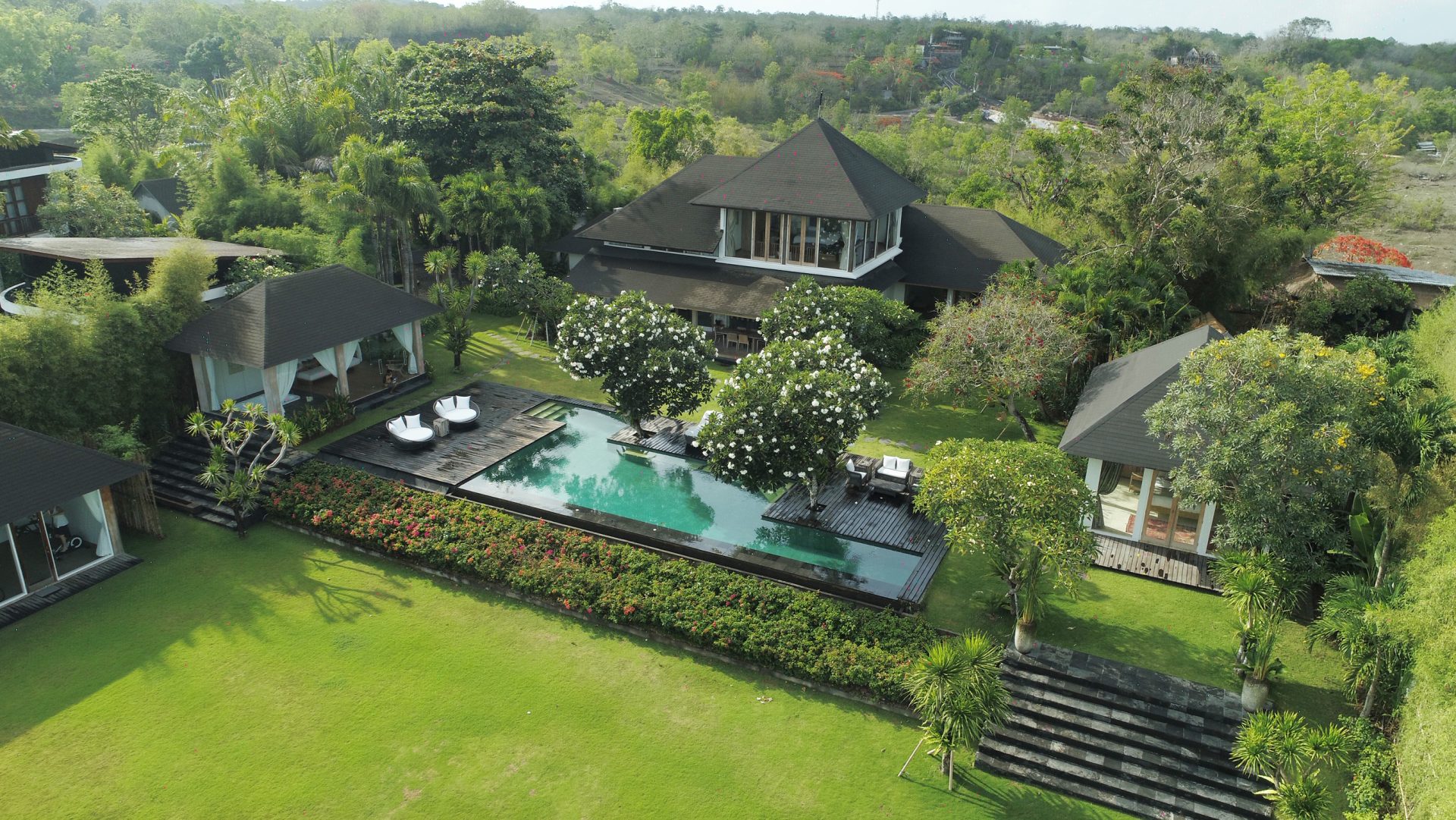 The short answer to that question is 'yes.'
Just look at the pictures I'm using throughout this post. They're all from the Mahameru Estate in Labuan Sait, Pecatu and a great example of how professional photography works!
I think most people would agree it's important to present well. From going to job interviews and attending business meetings to pitching a product or selling a villa – presentation is key.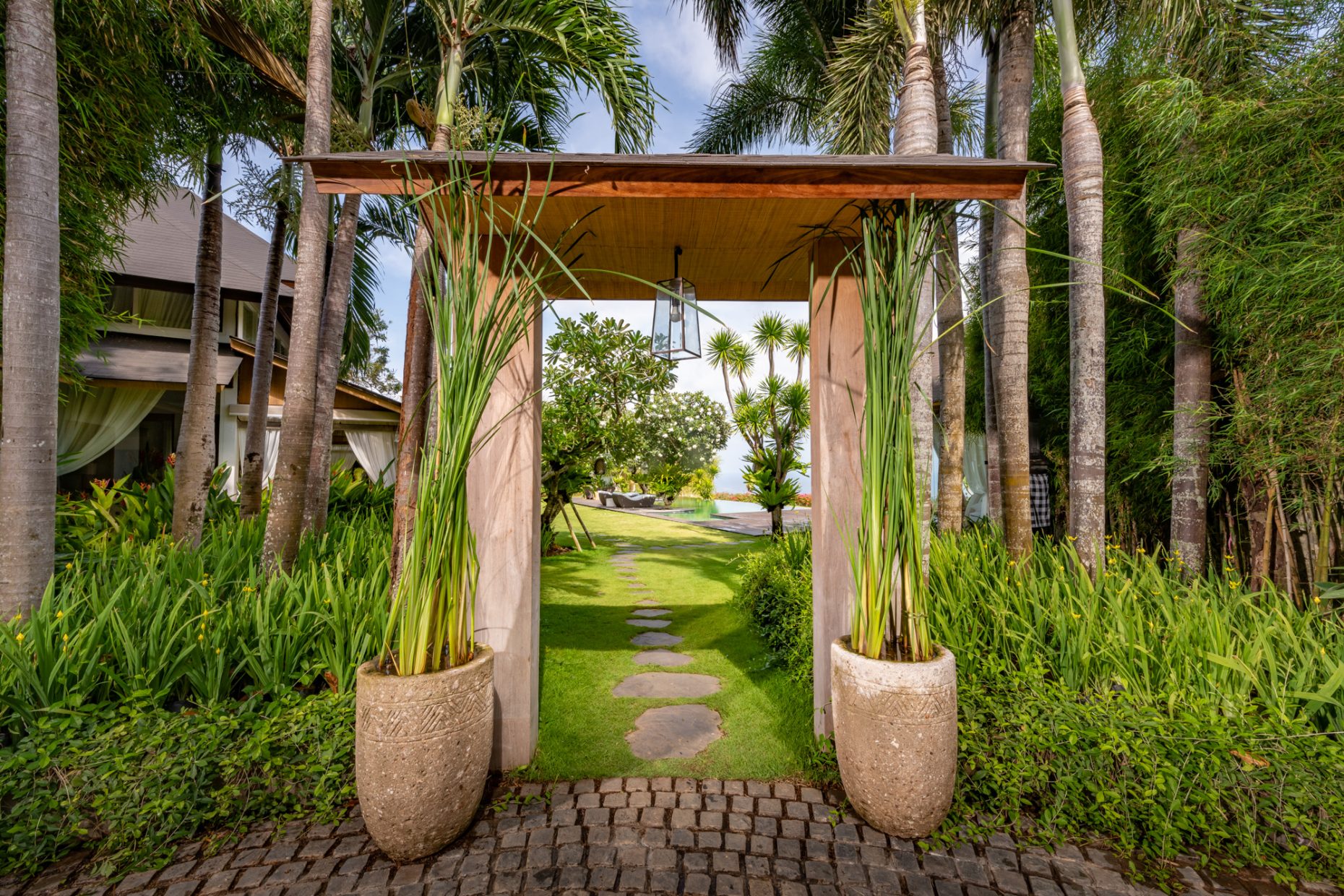 Welcome to paradise! Yours for a cool couple of million. Image courtesy of Mahameru Estate
Food is a great example of this idea. Chefs, food writers and most importantly, diners, will eat with their eyes before they let their taste buds have a go. That's why plating is so important. A great dish, cooked with the freshest of ingredients and sold in the most exclusive of restaurants isn't going to be very popular if it's all thrown together in a big mess and served on a dirty plate.
But good presentation is a combination of many things.
There's no doubt when it comes to selling property, professional photography will draw potential buyers in and make them look twice. Literally. But if the words don't work there's no story. And if there's no story there's no engagement. And if there's no engagement I'm going to swipe left and look for something else.
Picture yourself enjoying the sunsets from this lovely location. Image courtesy of Mahameru Estate
Story telling is all about engagement. That engagement may start with a fantastic image, which is why the old adage a 'picture is worth a thousand words' has been used in the advertising industry for almost a hundred years. But we also need good content to support the image and tell the story.
What we really want to do is trigger emotions so you can identify somehow and feel as if the story is about you. But because everyone is different, what's good for some, doesn't work for others and this balance isn't such an easy thing to get right.
In our business we see dozens of examples every day of poor quality images and cookie-cutter language being used to market and sell property in Bali. Vendors get frustrated their villa isn't getting the interest they think it deserves. And agents are generally too scared to tell vendors they need quality materials to work with.
Phrases like 'wow factor,' and 'location, location, location' and 'below market value' simply don't work well because they're not engaging and they're not telling a story. They're not making me feel like, 'you know what, this villa really is for me!' It's painfully obvious these kind of agents and vendors are just trying to get me to buy.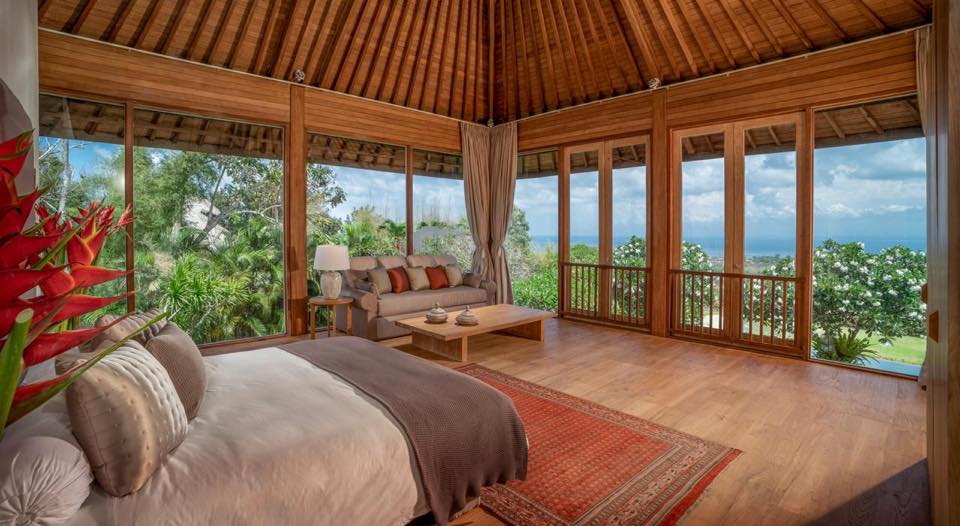 With views like this, why get out of bed? Image courtesy of Mahameru Estate.
But here's the thing … I don't want to buy just because you want me to. I want to buy because I want me to.
It's the same when we get presented with 'amazing Indian Ocean sunset views' in a description, but no images of these fabulous sunset views! There's an immediate disconnect right there!
I'm feeling cheated somehow.
This is an important part of the sales process. Both buyers and vendors want to feel as if they're getting a good deal. The deal has to have value for both parties and there's no room for feeling cheated.
Imagine someone expecting a million dollars (or more) for a luxury villa. It's the best villa in Bali (of course!) And it's in the most prestigious location. You built it yourself with love and care and spent a fortune on the details. Your garden is lush and mature with a spectacular infinity-edged swimming pool overlooking exceptional ocean or mountain or rice field views.
Image courtesy of Mahameru Estate.
Sounds great! I'm interested.
But then, for some inexplicable reason you go and blow it all by sending the agent or whoever is trying to help you sell, a handful of poorly framed, badly lit WhatsApp photos you took yourself one bright and sunny midday! They'll do, right?
Sorry. No they won't.
You're expecting a lot of money, and sure your villa may be worth it, but you can't even be bothered to hire a professional photographer to show your pride and joy in the best possible light?
What's up with that?
What message does that send?
What's the story here?
What else couldn't you be bothered to do?
What else aren't you taking seriously?
What other details did you forget to look at?
And all of a sudden the story I'm creating with these questions is leading me down the road to someone else's villa.
It doesn't seem to matter too much if we write great copy when the images aren't there to support it. And vice-versa, when we have top-of-the-line photography wrapped up in crappy content.
In both cases opportunities are wasted.
Agents want a property to stand out on the platforms they use. This is largely driven by images (photography and video) but also by catchy headlines with emotional triggers. They're both critical if you're serious about selling your property.
And if you are serious you'll spend the time and money to present it correctly. Just like the owners of the Mahameru Estate, who have kindly allowed us to use their pictures here.
If you don't … well, you may as well be looking for Unicorn tears in the magic forest full of fairies.
---
Harcourts Seven Stones is a property company headquartered in Bali, Indonesia, with a mission to help people who are interested in buying and selling residential and commercial real estate.
If you're thinking about property, ROI, capital gains or lifestyle investments in Bali, Jakarta, Surabaya, and Indonesian's Eastern Islands and need some friendly advice and guidance then why not email hello@sevenstonesindonesia.com or check out Seven Stones Linkedin and Seven Stones Facebook