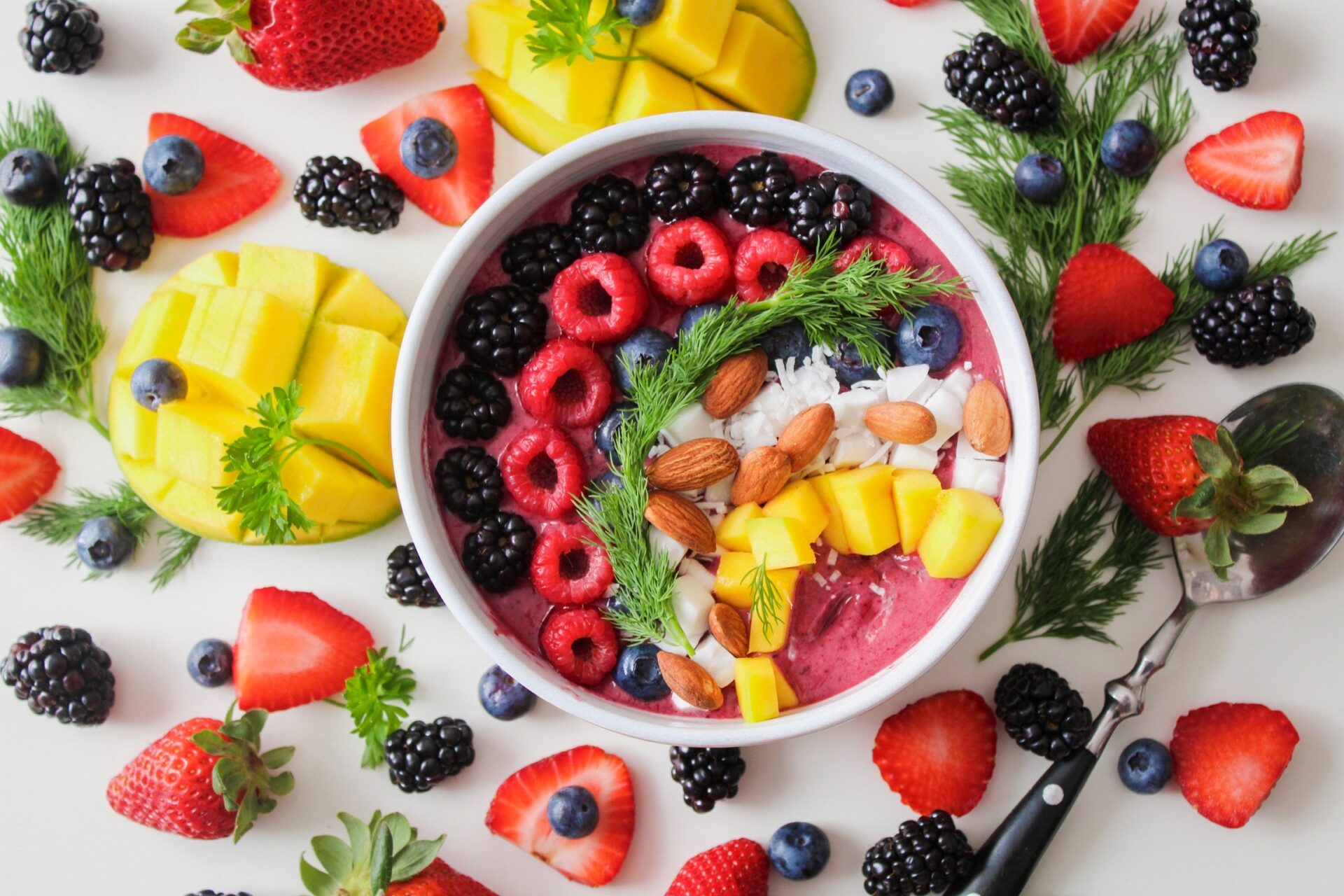 Breakfast.
The most important meal of the day they used to say. Maybe they still do but I gave up caring what most people thought and said a few years ago. But what I do care about is trying to find a good place to start the day. Be warned, searching for your perfect breakfast hang out can also be a crapshoot. Even the best places can have off days, so be prepared and take deep breaths while you connect with the universe.
If you live in Canggu, or The Guu as it's affectionately referred to, you should also be prepared for some seriously delicious breakfast choices, which can easily run into brunch if you're not careful.
So, without further a Guu (sorry!) here are our top 5 best places to start the day in no particular order and all for around 100k a head (some more and some less).
MILK & MADU ON JALAN PANTAI BERAWA No. 52 – OPEN FROM 7AM – 10PM
Milk & Madu has developed quite a following and for good reason. It's the closest of our picks to the Canggu Club and is run by friendly staff in a comfortable and clean environment with tidy bathrooms. And someone is actually thinking about presentation: you eat with your eyes first remember. Favourites from the large and varied menu include bacon skillets, breakfast burritos and breakfast bowls of Greek yoghurt, bee pollen, honey, fresh fruit, cacao nibs, granola and shredded coconut. If your breakfast is more of a sweet experience try the muffins! Juices and smoothies are great as is the Revolver coffee.
DEUS CAFÉ ON JALAN BATU MEJAN No. 8 – OPEN FROM 7AM – 11PM
For those of you who know The Guu and like your motorcycles custom, your hair cut by a barber not in a salon, your clothing hip, your artwork funky, your surfboards way cool, your half-pipes rocking and your staff nice and friendly you'll know all about Deus. There's also a garden in the back so you can tap into the nature vibe. The food here is fresh, healthy and delicious with favorites such as breakfast smoothie bowls, poached eggs and avocado as well as a serious version of French toast! We all know that breakfast isn't really breakfast without a great cup of coffee and you'll be pleased to know at Deus it's excellent! Of course it is!
CANTEEN CAFÉ ON JALAN BATU MEJAN No. 33 – OPEN FROM 7AM – 5PM
Canteen Café has friendly and convenient warung-garage vibes with a good range of well-priced breakfast options catering to most everyone: meat eaters, vegetarians and vegans will leave with a smile on their well-fed faces. Wheat grass shots, breakfast Paninis with spinach bread, dragon fruit bowls, breakfast burritos, smashed avocados and poached eggs, breakfast bagels, hash brown breakfasts, good old fashioned bacon and eggs and a great take on French toast with syrup make you want to have some kind of breakfast all day long! Coconut milk lattes are definitely worth trying, and like all of our top picks in The Guu, the coffee is great!
RUKO CAFÉ ON JALAN PANTAI BERAWA No. 99 – OPEN FROM 7.30AM – 4PM
I've ever seen Ruko described as Metro Chill. I like that. And so, it seems do a whole bunch of other people. Friendly staff serve delicious and good value food considering you're given choices, which include a monster breakie-feast, pulled pork benedicts, pulled pork buns, mushrooms, with chorizo and poached eggs on toast as well as some healthy organic options, acai bowls, pancakes and croissants. The smoothies are well worth trying, especially the Cacao smoothie, and yes, the coffee (both hot and iced) is great!
BALIFORNIA REPUBLIC ON JALAN PANTAI BERAWA No. 265 – OPEN FROM 10AM – 10.30PM
With a name like Balifornia Republic you'd be expecting a quirky, fusion, California inspired, veggie and vegan friendly vibe overlooking Bali's beautiful rice fields … and that's just what you get. Friendly staff serving fresh food in a clean environment is always a plus and even though this may be the smallest menu in our picks you can still look forward to excellent grilled or raw fish burritos, or fantastic vegetarian or vegan burritos, poke bowls, superb tacos and a set with grilled avocado, bread, eggs, tomatoes and potatoes. It doesn't open as early as the rest, so not so good if you're an early bird looking for tasty worms. Coffee? Of course!
Let us know where you like to eat and drink in Bali and send us an email through hello@sevenstonesindonesia.com